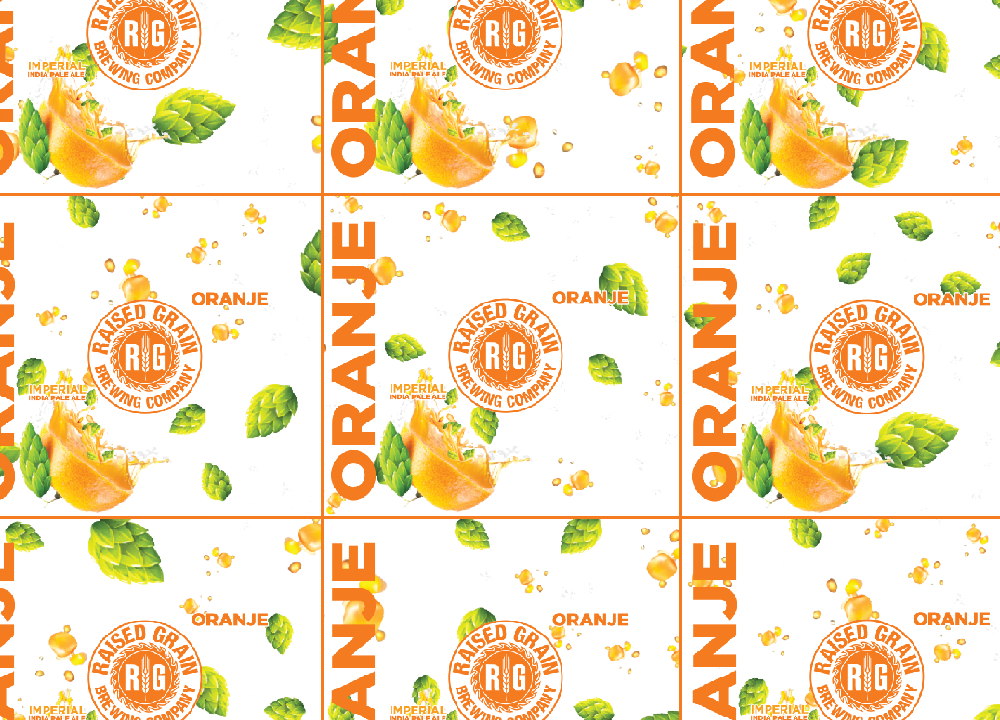 Looking to change up your printed labels?  With our collage feature, you can choose what image elements you want to display randomly across your artwork, and our software will make up to 20 unique label patterns.  This software allows us to control variables like repetition, rotation, size, overlap and spacing between elements.
You can go from subtle like this example by Raised Grain Brewing all the way to extreme by using different colors and dissimilar elements.
Find out more information about collage printing and other cool features by contacting us at the Lauterbach Group, craftbrew@lauterbachgroup.com or calling us directly at 262-820-8123.