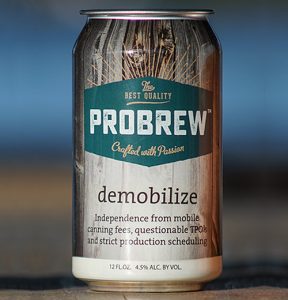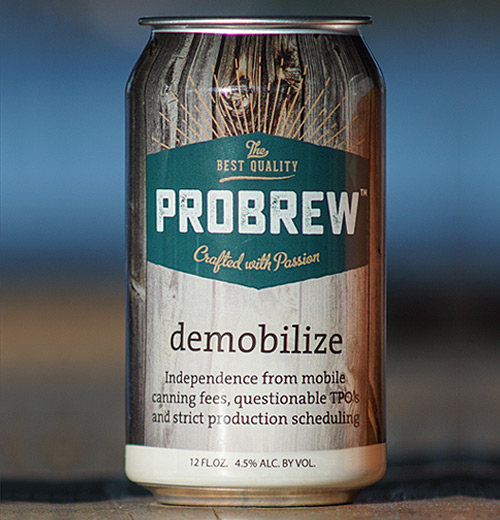 Shrink sleeving is a heat activated conforming label product.  It is widely used to attain 360 degree full container coverage without direct container printing.  This allows better cycling of packaging inventory at a lower cost.  There are multiple materials available to create the sleeves that best suit a product.
PVC- Polyvinyl Chloride
This is the least expensive option and most used (an estimated 70%) of shrink materials.  It's best characteristic is that it has great control during the shrinking process, shrinking up to 64% at a low temperature between 122-140° F.  It offers decent clarity and scuff resistance but is the least environmentally friendly option. This material is used a lot in tamper-evident bands.
PETG HS-LV – Polypropylene Terephthalate Glycol
PETG combines high density and strength with high shrinking capability of up to 78% at temperatures of 158-176° F.  This material creates the highest quality clarity, gloss, scuff resistance, and heat resistance of all of the shrink materials.  With growing popularity, this material has become commonly used in the beverage industry.  It also maintains excellent recyclability.
OPS- Oriented Polystyrene
OPS Film generally is used in squeezable packaging.  Shrinking up to 75%, it has the lowest vertical shrink of the shrink films allowing for a very consistent and soft finish.  It has the highest yield savings vs. PETG and PVC.
PLA- Polylactide
PLA is a renewable film made from corn and plant-based resources, allowing it to be biodegradable.  This prevents recyclability but maintains environmental benefits.  It shrinks up to 72% and is FDA approved for direct food contact.  PLA is very rigid and brittle and can be the most difficult of the options to handle.
Similar to our pressure sensitive labels, we can also apply specialty varnishes on to shrink film in order to obtain a tactile or unique touch and feel on your product (see our raised varnish and spot varnish posts).
For more information about shrink or print capabilities on your product, contact us at the Lauterbach Group.