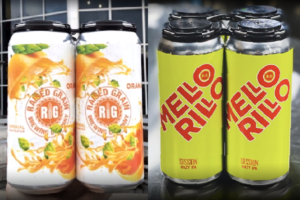 Craft Brew Labels powered by Lauterbach Group is proud to be Raised Grain Brewery's label producer. These beautiful designed labels feature the latest HP digital print technology, matte finish and pressure sensitive adhesive.
Located in Waukesha WI, Boldly Brewed Beer is the driving force behind everything that their Brewers create. Every beer is uniquely different as each label always has a story to tell. From their most popular Naked Threesome IPA to their newly released Hard Seltzer, Raised Grain is always keeping their customers on their toes.
Visit Raised Grain Brewing at www.raisedgrainbrewing.com or check them out on their highly active social media pages.
Facebook: www.facebook.com/raisedgrainbrewing/
Instagram: instagram.com/raisedgrainbrewingco
For more information about printed labels or shrink sleeves on your product, contact us at Lauterbach Group.