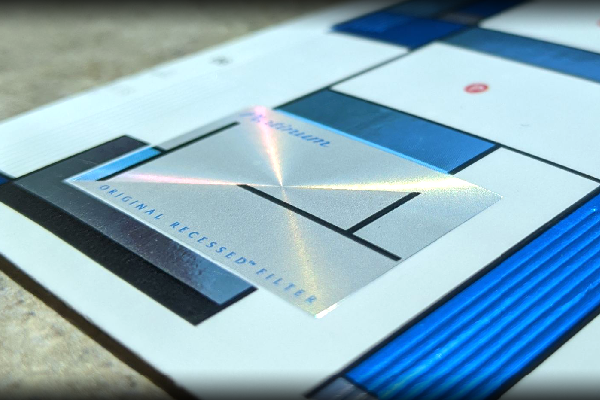 We work with many businesses from small to large. In serving these businesses and their brand, we are spending more and more time explaining the value of unique materials, decorations, printing and converting processes for pressure sensitive and shrink sleeve labels and why a slight increase in a package cost may yield many times the return on investment in the sale of their product.
Today we have the ability to mix and match materials: decorations of foil, spot varnishes, tactile varnishes, soft-touch varnishes and laminates, as well as ink: metallic, fluorescent and a full range of colors to bring innovation, and product appeal to our clients' packaging. The concept of mass personalization or mass customization are readily available and yield enormous impact to a shrink sleeve or pressure sensitive label.
In addition, the development in material substrates and adhesives to expand recycling opportunities or performance improvement can provide brand owners great flexibility and innovative package designs to engage the consumer. Adhesive repositionability on a product bottle or reseal performance for multi-serve packages from food and cleaning supplies to any part you can image are available now and help ease of use for consumers and extend product freshness or product life.
As the numbers of SKUs in a store continue to grow rapidly, consider these types of materials, decorations or enhancement to increase your products sales.
Contact us if you are interested in samples or pricing on these emerging technologies in product marking and labeling.